In last 7 days
No Activity
Group Description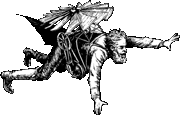 The topic discussed here is Free Energy


New members start out as moderated. "Free Energy" on this list implies an alternative energy which can be harnessed that is more efficient and cleaner than what is presently in use today. This energy can be much cheaper or almost free. We need a free-energy source now more than ever because...
we are running out of time!



Group Settings
This is a public group.
Attachments are permitted.
Members cannot hide email address.
Listed in Yahoo Groups directory.
Membership does not require approval.
Messages from new members require approval.
All members can post messages.