Group Description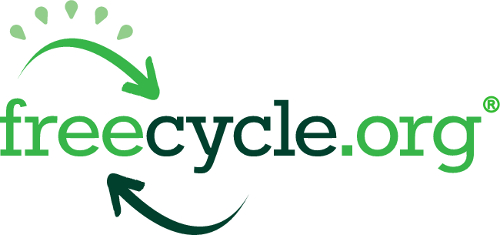 Welcome! You have found the FREECYCLE group for Lakewood Ohio and surrounding cities west of Cleveland. Our goal is to reduce waste by connecting people who are throwing away goods with others who are seeking the same goods. Whether you're looking to discard or acquire an item, you've come to the right place. ALL items must be 100% FREE,



Once you've subscribed, a welcome message will be sent to you via email.
Please take a moment to read through this message prior to participating. Please also be sure to review the "Files" tab on the left hand column of our home page, as the group rules are posted there.
Anyone participating in SPAM or other inappropriate behavior will be immediately be banned from the group.




.


---
Copyright © 2003 The Freecycle Network (http://www.Freecycle.org). All rights reserved. Freecycle.org and the Freecycle.org logo are registered trademarks of The Freecycle Network.

---
DISCLAIMER: FREECYCLE NETWORK MEMBERS USE THE LIST AT THEIR OWN RISK. Please take reasonable measures to protect your safety and privacy when posting to the list or participating in an exchange. By joining the list, you agree to hold neither the list owners and moderators nor anyone affiliated with The Freecycle Network responsible or liable for any circumstance resulting from a Freecycle exchange or communication.
Group Information
3769

Aug 19, 2004

English
Group Settings
This is a restricted group.
Attachments are not permitted.
Members can hide email address.
Listed in Yahoo Groups directory.
Membership requires approval.
Messages from new members require approval.
All members can post messages.