5 members
,
97 messages
added in the last 7 days
Group Description
Welcome to Julia's Needle Designs!! Thank you for joining our group. This group is for all machine embroidery enthusiasts who would like to download my FREE designs, get helpful tips and ideas, swap, and chatter.
Advertising by permission only (Tuesday and Friday) DO NOT FORWARD ANY MESSAGE TO THIS GROUP
This group does generate off topic posts and lots mail. If you want strictly embroidery topics then please consider this before you join. I want everyone to have fun and enjoy! Thank you so much
Cindy Russell
Please visit my website for lots of Freebies at
http://www.juliasneedledesigns.com

Please follow me on Facebook
http://www.facebook.com/pages/Julias-Needle-Designs/251676448183064

Please join my Facebook Group
https://www.facebook.com/groups/665926813457800

Please Join My Email List
http://campaigns.serverhost.net/index.php?action=form&type=html&id=1320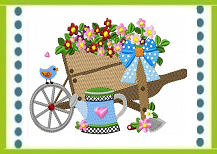 Group Website
Group Information
10152

Aug 2, 2005

English
Group Settings
This is a restricted group.
Attachments are not permitted.
Members cannot hide email address.
Listed in Yahoo Groups directory.
Membership requires approval.
Messages require approval.
All members can post messages.
Group Email Addresses
Message History