Group Description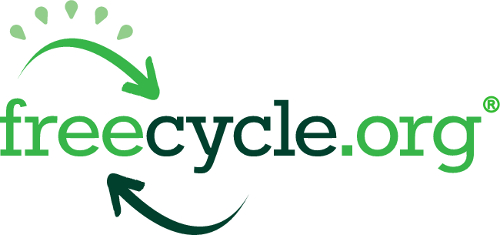 Where one person's trash is another's treasure!


Antioch_CA_Freecycle is open to individuals, businesses, schools, and nonprofits. Think Globally, Act Locally! Live or work in or around the Antioch area? Have some stuff you don't want but, don't want it to go to waste? Post it to Freecycle! Make a difference right here in your own hometown! Our goal is to make it easy for everyone in the surrounding area to find new homes for good items rather than throw them away. In the process, we'll reduce waste, save precious resources, ease the burden on landfills, and connect with like-minded folks. You're welcome to post items to give away, Or maybe you're looking for something? Feel free to ask for it! Either way, please mention where you live!
IMPORTANT!To join Antioch CA Freecycle.org® group, please reply to the the membership verification email that will be sent after you apply.


To contact Freecycle beyond the moderators:
info@freecycle.org



Main rule: Everything posted must be FREE, legal, and appropriate for all ages.



QUICK GUIDE TO CORRECT SUBJECT LINE FORMAT:

All messages *must* contain one of the following keywords in the subject line: OFFER, TAKEN, WANTED, RECEIVED




E-mail the Moderator for questions


---
Copyright © 2003 The Freecycle Network (http://www.Freecycle.org). All rights reserved. Freecycle.org and the Freecycle.org logo are registered trademarks of The Freecycle Network.

---
Group Information
1630

Mar 28, 2006

English
Group Settings
This is a restricted group.
Attachments are not permitted.
Members cannot hide email address.
Listed in Yahoo Groups directory.
Membership requires approval.
Messages from new members require approval.
All members can post messages.