Group Description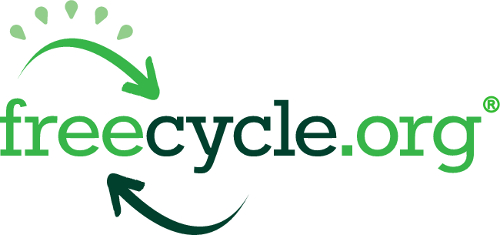 Welcome to Vallejo Freecycle.
To prevent spam, membership is not automatic! Please be patient, as each membership needs to be manually approved by a moderator, and may take up to a week for approval.
To help create a local Freecyle community, the Vallejo Freeycle Network is open to residents of Vallejo and Benicia only, who would prefer to use Freecycle with others within the local area, to support others in our community, actively help to reduce waste locally, and perhaps make new friends and spread a little happiness in the process.
IMPORTANT: To be approved for membership, you must be a resident of either Vallejo or Benicia, CA. Please briefly tell us why you would like to join our group when you apply.
Pending memberships are automatically dropped after 14 days.
Join The Freecycle Network! Briefly, here is how it works:
1. Find the Freecycle Group nearest you
2. Join it
3. Make a post (offer or wanted)
4. Get replies
5. Arrange pickup with just one individual
6. Offering person posts TAKEN or RECEIVED message when item is gone.
Everything posted must be FREE. No trading.
Trash to Treasure: The Freecycle Network harnesses the power of the Internet to connect people who have stuff to throw away with others nearby who would like that stuff, so it doesn't wind up in a landfill. The purpose of this site is to share and give things away. It's probably not the site you want if you are just looking for free stuff or trying to furnish your home.
If you want to find a Freecycle group closer to you, please visit http://www.Freecycle.org.
Copyright © 2003 The Freecycle Network (http://www.Freecycle.org). All rights reserved. Freecycle.org and the Freecycle.org logo are registered trademarks of The Freecycle Network
Category
Cultures & Community/Issues and Causes/Environment/Issues and Activism/Recycling
Group Settings
This is a restricted group.
Attachments are not permitted.
Members cannot hide email address.
Listed in Yahoo Groups directory.
Membership requires approval.
Messages from new members require approval.
All members can post messages.