Group Description

Asalam O Alaikum And Welcome To READnSEND

READnSEND is a symbol of Love, Happiness, Friendship, Gratitude and Patriotism.

Under the banner of READnSEND, The Initiative that was taken in 2000 to promote the interaction between Indo-Pak Muslim Residents, messages were sent via yahoo group mailing list system and receivers are encouraged to forward them to their beloved one and their near ones. The term READ n SEND now days backed up by around 20,000 unique members from all over the world and the counting is still rising.

This website is established to make available the whole archive of READnSEND to our new members.

So, if you like Laughter,Happiness,Love,Affection and take care of those around you, go ahead...!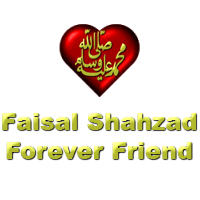 Category
Entertainment & Arts/Other
Group Settings
This is a public group.
Attachments are permitted.
Members can hide email address.
Listed in Yahoo Groups directory.
Membership does not require approval.
Messages require approval.
Only moderators can post messages.