Group Description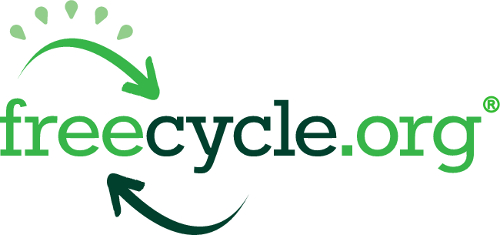 The Haringey Freecycle™ group is open to all who want to "recycle" that special something rather than throw it away. Whether it's a chair, a fax machine, piano or an old door, feel free to post it. Or maybe you're looking to acquire something yourself! Nonprofit groups are also welcome to participate too!
One main rule: everything posted must be free. This group is part of The Freecycle Network, a nonprofit organization and a movement of people interested in keeping good stuff out of landfills. Check out freecycle.org for other cities and info on the movement! Email us haringey-freecycle-owner@yahoogroups.com for questions or improvement ideas!
Haringey Freecycle Message Maker

also now available Internet Explorer and Firefox browser plugins
See also Haringey Freecycle Cafe where members can share local information, discuss Freecycle and get to know each other!
DISCLAIMER: FREECYCLE NETWORK MEMBERS USE THE LIST AT THEIR OWN RISK. Please take reasonable measures to protect your safety and privacy when posting to the list or participating in an exchange. By joining the list, you agree to hold neither the list owners and moderators nor anyone affiliated with Freecycle.org responsible or liable for any circumstance resulting from a Freecycle-related exchange or communication.
Category
Cultures & Community/Issues and Causes/Environment/Issues and Activism/Recycling
Group Settings
This is a public group.
Attachments are not permitted.
Members can hide email address.
Listed in Yahoo Groups directory.
Membership does not require approval.
Messages require approval.
All members can post messages.