Group Description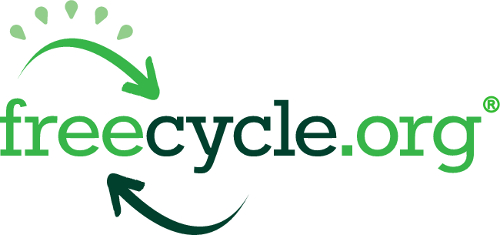 The goal of
Lambeth Freecycle
is to reduce waste by connecting individuals in the London Borough of Lambeth who are throwing away goods with others who are seeking them. Whether you're looking to discard or acquire an item, Lambeth Freecycle is the place to do it! Furniture, clothing, appliances, computers, and everything in between. One constraint: everything posted must be
FREE
.
VERY IMPORTANT, PLEASE READ THE FOLLOWING:
Please read through the file sent to you upon joining prior to participating. The Group Moderators do monitor postings, and anyone using the list to send SPAM will be immediately banned from the group.
In the spirit of giving,
YOUR FIRST POST TO THE GROUP SHOULD BE AN OFFER.
No offer is too small!
Posts from new members are moderated for this reason.
Questions? Contact the moderators at freecyclelambeth-owner@yahoogroups.com

To help you compose messages to Lambeth Freecycle without forgetting the helpful bits, try the Freecycle Lambeth MessageMaker

Please note that a yahoo id is not required to join this group.
Click here for more info.


NB: This group accepts members from the London borough of Lambeth and immediately adjacent areas only (SE1, SE5, SE11, SE17, SE19 to SE22, SE24, SE27, SW1 to SW4, SW8, SW9, SW11, SW12, SW16, SW17, CR4, CR7, WC1/WC2). If you are outside of this area, please find your local group at freecycle.org.



Freecycle UK is a Registered Charity (No: 1118148) and is a Company Limited by Guarantee (No: 05945013)
Category
Cultures & Community/Issues and Causes/Environment/Issues and Activism/Recycling
Group Settings
This is a public group.
Attachments are not permitted.
Members cannot hide email address.
Listed in Yahoo Groups directory.
Membership does not require approval.
Messages from new members require approval.
All members can post messages.