Group Description
Welcome to Freecycle in Champaign Urbana, IL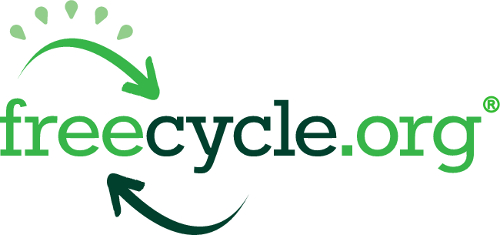 Keep It Free, Legal, Appropriate For All Ages.
Use OFFER: WHAT, to give something away.
Use TAKEN: when it is gone.
Use ISO(In search of):WHAT, to request something.
Use FOUND: when you receive it.
Do not include WHY you are searching for an item.
No Big-Ticket items!($300), wish lists- 2-3 items, medication, pet exchange, politics, spam, religion, weapons, soliciting, borrowing, trading or asking for food. No phone numbers.
When the moderators have a message for the group you will see ADMIN.
Please include your location when posting offers< Respond directly to post.
GARAGE SALES are NOT permitted other than "Freesales" (when EVERYTHING is free and nothing is sold.)
One wanted post daily. Wait 30 days before re-posting Wanteds
Users must be 18 or over
Freecycle's object is to keep items from landfills, so searching for information, people or services is prohibited.
Read the rules before attempting to post. Moderators have the final say!
DISCLAIMER: FREECYCLE NETWORK MEMBERS USE THE LIST AT THEIR OWN RISK. Please take reasonable measures to protect your safety and privacy when posting to the list or participating in an exchange. By joining the list, you agree to hold neither the list owners and moderators nor anyone affiliated with Freecycle.org responsible or liable for any circumstance resulting from a Freecycle-related exchange or communication.
---------------------------------------------------------------------------------------------------------------
Copyright © 2003 The Freecycle Network (
http://www.Freecycle.org
). All rights reserved. Freecycle.org and the Freecycle.org logo are registered trademarks of The Freecycle Network.
Category
Cultures & Community/Issues and Causes/Environment/Issues and Activism/Recycling
Group Settings
This is a restricted group.
Attachments are not permitted.
Members can hide email address.
Listed in Yahoo Groups directory.
Membership requires approval.
Messages from new members require approval.
All members can post messages.