Group Description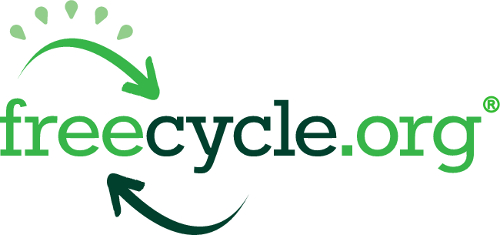 The Rockingham County North Carolina Freecycle.org(R) Network is open to all who want to "recycle" something special rather than throw it away. Whether it's a chair, fax machine, piano or an old door, feel free to post it. Maybe your looking to aquire something yourself. Nonprofit groups are welcome to participate too!
One constraint: everything posted MUST BE FREE.
Check out Freecycle.org for other cities and info on the movement!
E-mail Rockingham_Freecycle-owner@yahoogroups.com for questions or improvement ideas!
Have fun and enjoy your Freecycle.org family!
"Posting to the List: Only certain types of messages are allowed on the list. The guidelines are simple and are described in the etiquette file. We reserve the right to edit or delete messages that we feel are inappropriate for the list. Please make sure to only post one of the 5 allowed types of messages to the list: OFFER, PENDING, TAKEN,WANTED, and RECEIVED" Messages with incorrect subject lines will be rejected.
---
Copyright© 2003, The Freecycle Network (http://www.Freecycle.org). All rights reserved.
Freecycle and the Freecycle logo are registered trademarks of The Freecycle Network in the United States and/or other countries.
---


Freecycle.org (R) Group Information
Group Name:
Rockingham County
Location:
US Southern : North Carolina


Category
Cultures & Community/Issues and Causes/Environment/Issues and Activism/Recycling
Group Settings
This is a restricted group.
Attachments are not permitted.
Members cannot hide email address.
Listed in Yahoo Groups directory.
Membership requires approval.
Messages from new members require approval.
All members can post messages.