Group Description
The purpose of this list is to enable people from anywhere in the world who are committed to the traditional Irish Red and White Setter to exchange information and ideas, and to facilitate friendly and constructive discussion. Whether you work, field trial, show or breed Irish Red and White Setters, or own one as a companion,you and your dogs are equally welcome and valued on this list, and your views and interests will be respected. If you do not yet own an IRWS, we hope this site will encourage you to think seriously about acquiring one. Members of the list will be happy to answer questions. There is a wealth of information in the Links section. IF YOU APPLY TO JOIN THIS LIST USING THE DEFAULT YAHOO EMAIL ADDRESS, PLEASE CHECK IT REGULARLY FOR A MESSAGE FROM THE MODERATOR BEFORE YOU ARE ACCEPTED.
PHOTO A Spiralwood puppy whelped 23/5/13 - photo by breeder Gina Peacock
div align="center>
Book Stores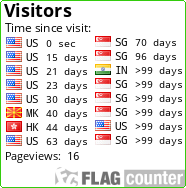 Category
Science/Biology/Animals/Mammals/Dogs/Breeds
Group Settings
This is a restricted group.
Attachments are not permitted.
Members cannot hide email address.
Listed in Yahoo Groups directory.
Membership requires approval.
Messages are not moderated.
All members can post messages.