Group Description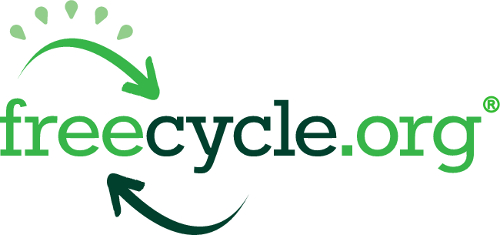 This Cafe is where you can have a friendly chat among like-minded people. Just keep it polite and free of political debates, religious debates, or topics not appropriate for all ages.
Please post any offers or wanteds on FreecycleMartinCounty@yahoogroups.com
In the cafe you can:
* Share community resources - including "freebies" as well as "nearly free" resources, for example, thrift stores.
* Ask for info. If you've got a "How do I?" or a "Where can I find?" sort of question. Want to know if anyone has been to "this dentist or that doctor"? Ask here! Looking for a job? Ask if anyone knows who is hiring!
* Discuss Freecycle its many benefits and any shortcomings you find with it, too. Have ideas on how to get out the word on Freecycle?
* Ask for help. Freecycle group members can offer you great advice here on all sorts of subjects. All you have to do is ask!
* Offer to volunteer or ask for volunteers.
* Offer coupons, gmail invites, or other items for free that are not welcome on your local Freecycle group.
* You may list your garage sale. (no virtual garage sales!)
* When you post here, please let us all know a bit about you.
You cannot:
*There are no for sale ads allowed!
*No spam!
*No solicitation! You may list your business in the data base, but please, no advertising on the board.
---
Copyright © 2003 The Freecycle Network (http://www.Freecycle.org). All rights reserved.
Freecycle.org and the Freecycle.org logo are registered trademarks of The Freecycle Network.
---
Category
Cultures & Community/Issues and Causes/Environment/Issues and Activism/Recycling
Group Settings
This is a public group.
Attachments are not permitted.
Members cannot hide email address.
Not listed in Yahoo Groups directory.
Membership does not require approval.
Messages from new members require approval.
All members can post messages.