Group Description
Welcome to the Knoxville, TN Chapter of the Weston A. Price Foundation. Here you'll find interesting discussions and information about health, nutrition, and farming. The Chapter holds monthly meetings which are open to the public.
Many questions about the WAPF dietary recommendations are answered on the Foundation website. We recommend Sally Fallon's book, "Nourishing Traditions".
Membership at the local level is free and we do hope that members will join us at our monthly Chapter meetings. Become a member of the international foundation and receive the lively and informative quarterly journal, "Wise Traditions". Click here to become a Foundation member.
Chapter Leader & Contact Info:
Abby Reber 865-240-9523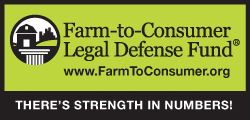 Onibasu search of WAPF Yahoo Groups
When replying to messages, please quote only the minimum amount of the previous message, deleting as much as possible.
Disclaimer: The information on this website is for informational purposes only and is not intended to substitute for the advice provided by your doctor or other health care professional. The nutritional and other information on this website are not intended to be and do not constitute health care or medical advice.
In last 7 days
No Activity
Category
Health & Wellness/Fitness and Nutrition/Healthy Cooking
Group Settings
This is a restricted group.
Attachments are permitted.
Members cannot hide email address.
Listed in Yahoo Groups directory.
Membership requires approval.
Messages are not moderated.
All members can post messages.