Group Description
Welcome to South Gloucestershire Freecycle(R) (UK)

This Freecycle group is for those who live in the South Gloucestershire, England area.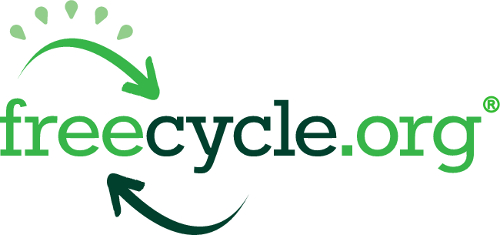 The worldwide Freecycle Network is made up of many groups across the globe. It's a grassroots movement of people who are giving stuff for free in their own towns.
Each group is run by local volunteer moderators.

Everything posted must be free.



FREECYCLE MEMBERS USE THE LIST AT THEIR OWN RISK. Please take reasonable measures to protect your safety and privacy when posting to the list or participating in an exchange. By joining the list, you agree to hold neither the list owners and moderators nor anyone affiliated with The Freecycle Network responsible or liable for any circumstance resulting from a Freecycle exchange or communication.







Freecycle Group Information




Group Name:


South Gloucestershire UK




Location:


United Kingdom



More info: target="_blank" href='http://freecycle.org'>freecycle.org



---
Copyright © 2003 The Freecycle Network (http://www.Freecycle.org)). All rights reserved. Freecycle is a registered trademark of The Freecycle Network, CTM Reg. No. 5722723.

Category
Cultures & Community/Issues and Causes/Environment/Issues and Activism/Recycling
Group Settings
This is a restricted group.
Attachments are not permitted.
Members cannot hide email address.
Listed in Yahoo Groups directory.
Membership requires approval.
Messages from new members require approval.
All members can post messages.