Group Description
Welcome to the Somerville Freecycle.org® Group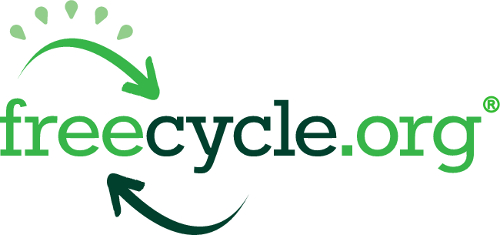 All posts must be free. Or, maybe you're looking to acquire something yourself? Respond to the posting DIRECTLY & you just might get it. After that, it is up to the giver to set up a pickup time for passing on the item.
Enjoy
PLEASE DON'T HIDE YOUR EMAIL-MAKES POSTING DIFFICULT
RULES
1)NO PETS, POLITICS, SPAM & NO MONEY. If you want to send a PERSONAL Email to a member please respond to them directly or the moderator.
2)SUBJECT LINE phrases:
OFFER: couch
WANT: couch
PROMISED: couch
TAKEN: couch
3)CAN WE USE THIS FREECYCLE GROUP TO FIND NEW HOMES FOR PETS? No. Please use petfinder.com or visit your local shelter.
4)KEEP IT FREE: (no "offers for cheap")- see #5 below
5)NO TRADING PLEASE
6)RESPONSES GO ONLY TO OFFERER: It keeps down the sheer # of Emails.
7)PICK UP: arrange as you like, generally, 1st responded/1st served
8)YOUR APPROXIMATE LOCATION (EXCLUDE addresses and "corner of Elm and Main"):Location can be in the body or subject of the email
9)KEEP IT ALL IN ONE EMAIL. Got more than one thing to give away? Keep it all in one Email please and just number the items for clarity.
10)Successful 'recipients', please be considerate of 'givers' in that if you plan a date/time to pick up an item and can't make it please notify the 'giver' to reschedule otherwise the item will be offered to runner-up(s). We all have busy lives so please do not expect scheduling times/days to be easy for either side.
**When posting,don't put your zip code in the subject.For example:OFFER couch(02143).Spammers are posting this way.
---
Copyright © 2003 The Freecycle Network (http://www.Freecycle.org)
All rights reserved. Freecycle.org and the Freecycle.org logo are registered trademarks of The Freecycle Network.

---
Category
Cultures & Community/Issues and Causes/Environment/Issues and Activism/Recycling
Group Settings
This is a restricted group.
Attachments are permitted.
Members can hide email address.
Listed in Yahoo Groups directory.
Membership requires approval.
Messages from new members require approval.
All members can post messages.