Group Description
The Aquasco to Oxon Hill Freecycle Group (aka SoPGFreecycle) is open to all who want to "recycle" that special something rather than throw it away, located in the southern Prince George's County area (see recycle link below for details). Whether it's a chair, a fax machine, piano or an old door, feel free to post it. Or maybe you're looking to acquire something yourself! Nonprofit groups are also welcome to participate!
One main rule: everything posted must be free.
After subscribing, look for a file from YahooGroups to reply to us about your membership. It may sort into your Spam or Junk box. If we don't hear from you, your member request may be automatically deleted.
Once your membership is approved, start by posting:
OFFER Item in Town - in the subject line, replacing "Item" with what you're offering and "Town" with where the item can be picked up (in this south county area)
Put more information in the body of the post. When it's taken post:
TAKEN Item - in the subject line.
Make sure to read the Etiquette & Rules file when you join for more information about how it works.
Have fun and jump right in!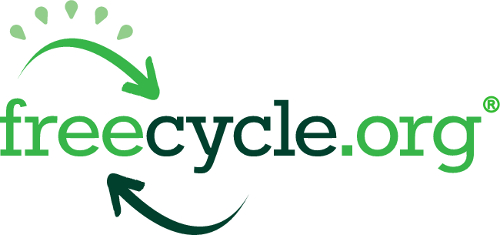 ---
Copyright © 2003 The Freecycle Network (http://www.Freecycle.org). All rights reserved. Freecycle.org and the Freecycle.org logo are registered trademarks of The Freecycle Network.

---
Group Name: Aquasco to Oxon Hill
Location: US Northeast: Maryland
Category
Cultures & Community/Issues and Causes/Environment/Issues and Activism/Recycling
Group Settings
This is a restricted group.
Attachments are not permitted.
Members cannot hide email address.
Listed in Yahoo Groups directory.
Membership requires approval.
Messages from new members require approval.
All members can post messages.