Activity within 7 days:
8

New Messages
-
3

New Files
Description
Welcome to Reed communications!
All Reed PTA news and information is sent out through this group. As a member, you will receive our Bobcat e-news each week, as well as school and PTA updates, and email reminders of important deadlines and events. (This is an announcement-only group to limit the number of messages going out to members.) Thanks for being an informed parent/guardian!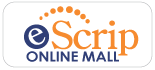 Message History
| | Jan | Feb | Mar | Apr | May | Jun | Jul | Aug | Sep | Oct | Nov | Dec |
| --- | --- | --- | --- | --- | --- | --- | --- | --- | --- | --- | --- | --- |
| 2013 | 21 | 18 | 15 | 13 | 20 | | | | | | | |
| 2012 | 23 | 14 | 17 | 20 | 26 | | | 11 | 19 | 30 | 21 | 12 |
| 2011 | 35 | 40 | 49 | 20 | 44 | 14 | 17 | 34 | 46 | 35 | 16 | 17 |
| 2010 | 25 | 22 | 52 | 28 | 50 | 6 | | 43 | 33 | 78 | 45 | 16 |
| 2009 | 23 | 66 | 84 | 43 | 41 | 34 | 15 | 44 | 53 | 76 | 46 | 25 |
| 2008 | 42 | 47 | 50 | 32 | 42 | 22 | 4 | 17 | 71 | 98 | 34 | 35 |
| 2007 | 30 | 15 | 50 | 41 | 58 | 19 | | 6 | 54 | 64 | 38 | 18 |
| 2006 | 6 | 2 | 7 | 9 | 9 | 1 | 1 | 2 | 27 | 29 | 43 | 44 |
| 2005 | | | | | | | | | 8 | 33 | 6 | 11 |
Post message:
reedelementary@yahoogroups.com
Subscribe:
reedelementary-subscribe@yahoogroups.com
Unsubscribe:
reedelementary-unsubscribe@yahoogroups.com
List owner:
reedelementary-owner@yahoogroups.com