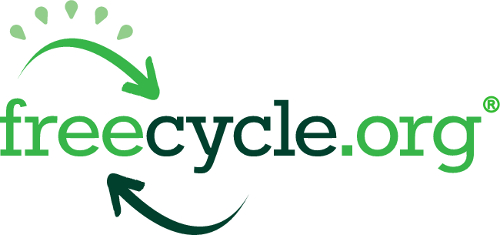 The Mole Valley Freecycle® group is open to all who want to "recycle" that special something rather than throw it away.
One main rule: everything posted must be free. This group is part of The Freecycle® Network, a nonprofit organization and a movement of people interested in keeping good stuff out of landfills.
IMPORTANT : When you post an Offer or a Wanted to Freecycle, please write the subject line in this format:
OFFERED/WANTED item LOCATION
for example :
OFFERED: washing machine DORKING
WANTED: bathroom cabinet EPSOM
This allows our many members to make a decision based on your Want or Offer, location, and pertinent information regarding your item or request.

THIS GROUP GENERATES A LOT OF EMAILS. We suggest you sign up for Special Notices (so you'll only receive important admin messages) and then read messages at the group site online. If you decide to receive individual emails or the Daily Digest, you can always reset your choice by going to the homepage and clicking "edit membership".

This group is strictly for OFFERED and WANTED posts... for general chit-chat or broader questions (like "anyone recommend a builder in Dorking?" etc) please visit our Mole Valley Cafe Group where you can discuss any topics you wish - please use this for non Offers/Wanted posts.
If you wish to contact the group owner or any of this groups moderators please email MoleValleyFreecycle-owner@yahoogroups.com
We hope you enjoy your time with us!
---------------------------------------
Copyright © 2003 The Freecycle Network (http://www.Freecycle.org). All rights reserved. Freecycle is a registered trademark of The Freecycle Network, CTM Reg. No. 5722723.
--------------------------------------