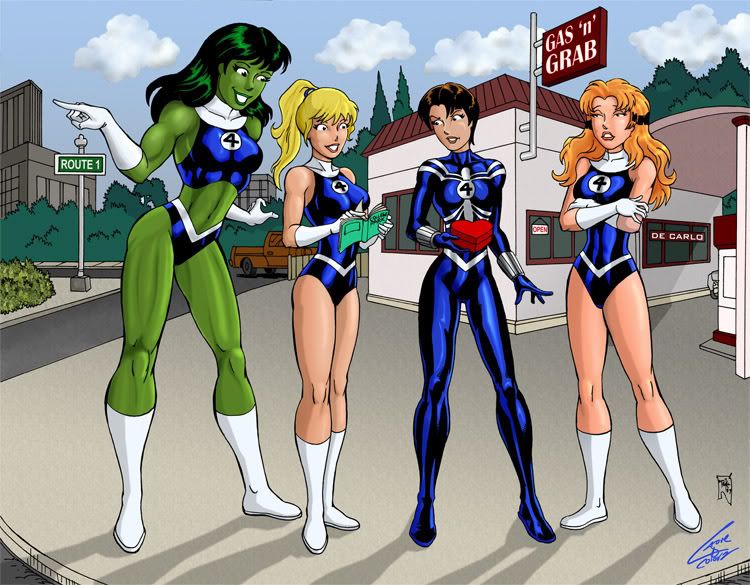 Click on thumbnail to see this pic in ZINKAVISION!!!
Artwork by T.G. Kinobi Sangalang after Dan De Carlo
Colors and cover background by Jody "Eegore" Murray

This group is dedicated to an alternate fan-fiction version of the Fantastic Four. All the characters belong to Marvel Comics and are used without permission. The creators of the Fem Four have no intention of making a profit nor do we intend to hurt the value of Marvel's characters. The writers and artists who create Fem Four work nevertheless retain all other rights, and Marvel needs to ask US permission for any work based on our work. Now that the disclaimer is out of the way, buckle your seats and have a great time!