EGroup of the Aquarists of INDIA. (Centered on Bangalore)
Discussion of aquaria issues and those specific to the Indian Subcontinent. Ask the experts about fish care, aquatic plants, lighting and aquarium hardware. Aquarists from other countries are welcome to join, we value your inputs.
Click here to read about this group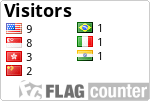 If you don't have a Yahoo ID subscribe via your email ID.
Aquarium, Bangalore, India, Fish, Plants, Tank, LFS, Goldfish, platy, guppy, shark, tetra, koi, cichlids, live bearers, filter, heater