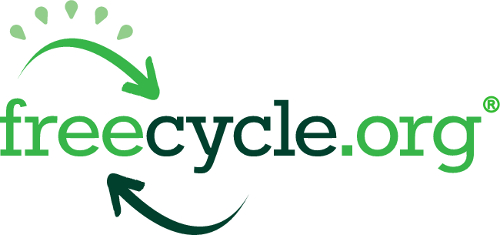 Welcome to Freecycle Honolulu! Changing the world one gift at a time!
We are an innovative project that harnesses the power of e-mail to connect people with things they want to throw away with others who would like to have those things. Any member of the community can post a note about an item they'd like to give away, or an item they are seeking. The only rule: Every item posted must be free.
The Worldwide Freecycle Network is open to all individuals who want to "recycle" that special something rather than throw it away. Whether it's a chair, a fax machine, piano or an old door, feel free to post it. Or maybe you're looking to acquire something yourself! One rule: everything posted must be free.
"Think globally, recycle locally."
To contact the moderator, send an email to: FreecycleHonolulu-owner@yahoogroups.com
Welcome to Freecycle Honolulu!
For more details on the Freecycle program visit the main web site at www.freecycle.org
For more on recycling in Honolulu, please check out www.opala.org
IMPORTANT:
1) Posting an OFFER prior to a WANTED is preferred.
2) Format emails correctly. Subject line must begin with either OFFER, TAKEN, WANTED, or RECEIVED. For OFFER posts, the subject line must end with the location of the item.
Copyright © 2003 The Freecycle Network (http://www.Freecycle.org). All rights reserved. Freecycle.org and the Freecycle.org logo are registered trademarks of The Freecycle Network.